Support Free Summer Shakespeare in Jerusalem!
"And I be pleased to give ten thousand ducats" – Shylock, Merchant of Venice; 4-1
Theater in the Rough is dedicated to offering quality and accessible, affordable theatrical experiences, including summer Shakespeare in Jerusalem.
Our funding comes from theater enthusiasts like you. Thank you!
Since 2010, Theater in the Rough has: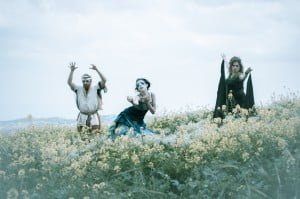 Presented 30+ performances to more than 6,000 theater-goers of all ages
Offered more than 20 workshops to performers at all levels of training
Created a living and working community of artists, performers and theater-lovers
What do we need?
Theater in the Rough's productions are performed and managed by local artists, primarily volunteering their time.
Your donation will help us continue to present quality, free Shakespeare in Jerusalem and beyond!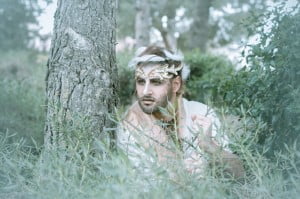 Last year, an estimated 2,200 people saw our production of Richard III: in motion. If each of those 2,200 fans gave ₪13, just $4, we'd be done with this campaign today!
What can I do to help?
Make a donation, any amount helps. Spread the word! Tell your friends (or enemies) online, offline, and everywhere in between! Share this page now with your friends.
Everyone loves free Shakespeare
"Judging by the response on Facebook to Theater in the Rough's nine performance season of Richard III… it may very well have to put on a 10th show by popular demand." – Greer Fay Cashman in The Jerusalem Post
"I was a little unsure about taking my 4yo to see a two hour Shakespeare…[she] was fascinated from start to finish…We were so engrossed we didn't have time for our picnic." – Rachel Selby in Midlife Singlemum blog
"I had the privilege to attend Theater in the Rough's production of Richard III, absolutely free in Jerusalem's Bloomfield Gardens…So well-conceived. They were vibrant, real, fantastic." – Miriam Metzinger
"Brilliant. Brilliant. And did I mention. Brilliant. So proud to know you all. Spreading the word that everyone should come see one of the next seven performances." – Sandy Cash
"I thoroughly enjoyed last night's opening performance of Theater in the Rough, 'Richard III: in motion' in the lovely Bloomfield Gardens. It is a free, fun and culturally enriching event. No reason for anyone to miss it." – Sara Halevi
"היה מצוין! כדאי מאוד מאוד!" – Yossi Ohana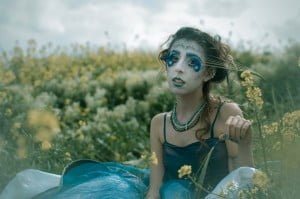 DONATE NOW
Help us provide free theater to as many people as possible.
Check out our Giving Levels, our way of saying thank you!
Donate Online
| | |
| --- | --- |
| Donate in US Dollars (USD) | Donate in Israeli Shekels (ILS) |
Donate by Israeli Check
Payable to: Bar Kayma
Specify on envelope: Attn: Theater in the Rough
Send to:
Bar Kayma
Hillel 4, apt 13
94581 Jerusalem
Israel

לפקודת: בר קיימא (ע"ר)
לציין על המעטפה: עבור תיאטרון בתזוזה
לשלוח לכתובת:
עמותת בר קיימא
רחוב הלל 4, דירה 13
ירושלים 94581
Donate by Bank Transfer
Beneficiary details:
Bar Kayma
Bank Benleumi (31) // Main Branch (012) //
Account no. 409036218

פרטי המוטב:
עמותת בר קיימא
הבנק הבינלאומי (31) // סניף ראשי (012) //
חשבון מס' 409036218
---
Theater in the Rough is an independent project operating as part of Bar-Kayma for Culture, Art, Music and Peace (Registered non-profit)
תיאטרון בתזוזה פועל כפרויקט עצמאי במסגרת עמותת בר-קיימא לתרבות, אמנות, מוסיקה ושלום (ע"ר)
Photos: Yitz Woolf. Makeup: Cassy Wainer.
Costumes: Bayla Lewis. Faeries: Chanel Lallouz, David Hilfstein and Avital Sykora.