Prime Players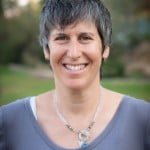 Beth Steinberg, Artistic Director & co-founder, has directed nine Shakespeare productions, and several musical cabaret evenings. Beth is also the co-founder and co-director of Shutaf Inclusion Programs in Jerusalem, offering year-round, informal-education activities for children, teens, and young adults with disabilities. Beth accepted the 2017 Sylvan Adams Nefesh B'Nefesh Bonei Zion Prize in the community-nonprofit category for co-founding TiTR and creating and building Shutaf with co-founder Miriam Avraham. Beth leans on her background as a Summer Camp counselor, as well as a BA in Fine Arts from Queens College, NY. She previously ran a homeschooling theater group in New York City, directing plays and workshops over five years, and ran summer workshops for teens in Israel.
Email: [email protected]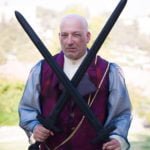 Ira Skop, Business Manager, takes care of Theater in the Rough's finances, and takes part in the annual outdoor Shakespeare productions as a performer and script adapter. He has read every solo-authored Shakespeare play at least once (well, all but two and a half of them). With his professional skills in data analytics, Ira creates visualizations that enhance TiTR's casting and production processes. When not onstage, Ira works as a risk management consultant at Shelter Island Risk.
Email: [email protected]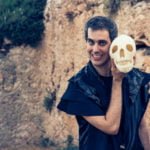 Natan Skop, co-founder and Producer, has been involved in theater since he was 12, and recently finished a B.A. in Theater at Tel Aviv University and is currently studying for his M.A and working as a research assistant. Shakespeare is a life-long obsession. Natan has produced, performed and taught in various theatrical environments around Israel. He trained at Shakespeare & Company and draws inspiration from the teachers there, as well as The Shakespeare Forum, New York Classical Theatre and countless others. Since, Natan has been a member of The Great Gehenna Choir, a cooperative group that creates contemporary, transformative musical events.
Email: [email protected]
Yam Drori, Director, joined the Theater in the Rough team in 2018. For her B.A. in Theater Arts at Tel Aviv University, Yam worked as an assistant director in various productions. She is a graduate of the theater program at the Shlomi Center for Alternative Theater, where she also worked as a production assistant in different projects. Between 2017-2018, Yam was the head producer of the Tmu-na Fringe Theater in Tel Aviv. In addition, she has worked as an actress, dramaturg, acting coach and movement consultant on a variety of productions in the past few years. Today, she is studying for her M.A. in theater research at Tel Aviv University, where she works as a teacher's assistant.