Auditions for A Midsummer Night's Dream: in motion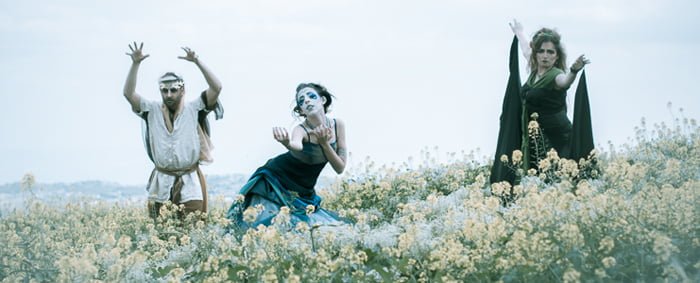 *RSVP A MUST in order to audition – [email protected].il*
"Lord, what fools these mortals be…"
THEATER IN THE ROUGH presents William Shakespeare's
A MIDSUMMER NIGHT'S DREAM: in motion
August, 2014 (rehearsals start in the end of May)
The play will be performed in English
Directed by Beth Steinberg
*AUDITIONS*
Wednesday, April 2, 6:30pm-9:30pm
Friday, April 4, 10:00am-12:30pm
Location: Shutaf office, 4th floor, Beit Ha'yatzranim, 19 Yad Harutzim
(Corner of Yad Harutzim and Ha'tnufa in the Talpiyot Industrial Zone)
Enter the building. Walk past Cellcom. Elevator on left hand side to 4th floor.
—
*RSVP A MUST in order to audition – [email protected].il*
—
*CALLBACKS*
Friday, April 11th, from 9:30am to 1:00pm
Location: TBA
For more information:
Natan Skop – 052-5538052 or [email protected].il
Theater in the Rough on Facebook: http://www.facebook.com/theaterinmotion
Theater in the Rough website: http://theaterintherough.co.il/
Online version: http://www.playshakespeare.com/midsummer-nights-dream
Full script WITH side-by-side modern English translation: http://nfs.sparknotes.com/msnd/
Past Theater in the Rough productions: http://www.youtube.com/theaterinmotion
Theater in the Rough is a group of community minded actors, dedicated to bringing quality, affordable theatrical experiences to the Jerusalem audience. Each year, Theater in the Rough presents a dynamic, outdoor performance in a public venue.
~~~
*אם ברצונכם להגיע לאודישנים, חובה לאשר השתתפות בדוא"ל:
([email protected].il)*
תאטרון בתזוזה מעלה את
"חלום ליל קיץ: בתזוזה"
מאת ויליאם שייקספיר
באוגוסט 2014 – החזרות תתחלנה בסוף מאי.
המחזה יוצג בשפה האנגלית
במאית: בת' שטיינברג
*אודישנים*
יום רביעי, ה-2 באפריל, 21:30 – 18:30
יום שישי, ה-4 באפריל, 12:30 – 10:00
מיקום: משרד של "שותף", קומה 4, בית היצרנים, 19 יד חרוצים
(פינת רח' יד חרוצים ורח' התנופה באזור התעשייה תלפיות)
יש להיכנס לבניין, לעבור את הניסף של סלקום, ולעלות לקומה 4 במעלית בצד שמאל
—
*אם ברצונכם להגיע לאודישנים, חובה לאשר השתתפות בדוא"ל:
([email protected].il)*
—
*קולבקים*
יום שישי, ה-11 באפריל, 13:30 – 9:30
מיקום: נודיע בהמשך
לפרטים נוספים, צרו קשר עם נתן סקופ:
[email protected].il
052-5538052
חפשו אותנו בפייסבוק
http://www.facebook.com/theaterinmotion
או באתר
http://theaterintherough.co.il/
ניתן לקרוא את המחזה בקישור הבא:
http://www.playshakespeare.com/midsummer-nights-dream
גירסה עם תרגום לאנגלית מודרנית:
http://nfs.sparknotes.com/msnd/
הופעות של תאטרון תזוזה משנים קודמות:
http://www.youtube.com/theaterinmotion