God of Carnage by Yasmina Reza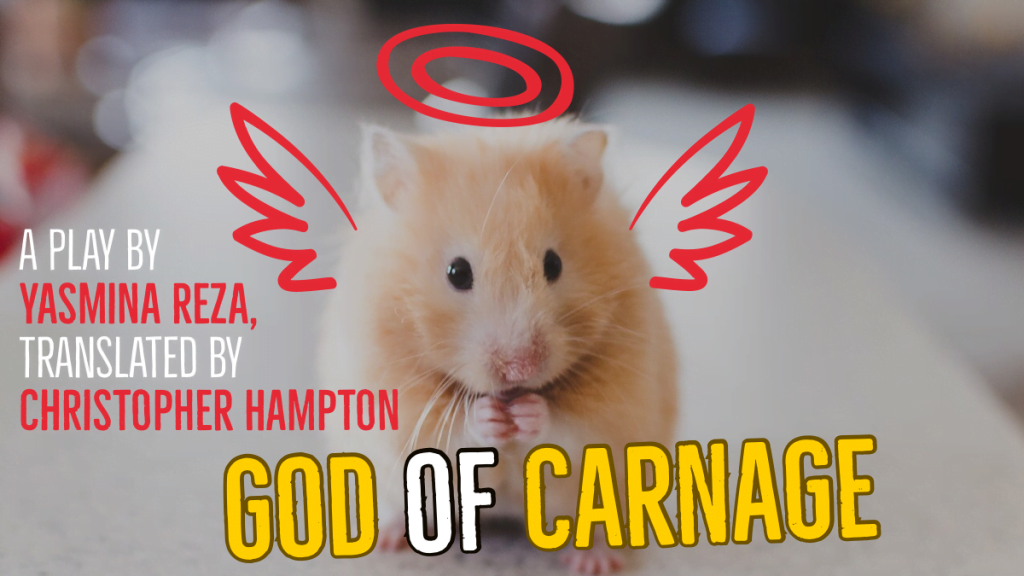 We're sold out! Thank you!
"I'm standing up for civilization! And it's lucky there are people who are prepared to do that!"
You're invited to join a new Theater in the Rough winter tradition! A play presented in a Jerusalem living room. Experience a new and cozy way to enjoy theater at home.
A staged reading of GOD OF CARNAGE
by Yasmina Reza, translated by Christopher Hampton
THREE PERFORMANCES. In English.
Saturday, January 25 at 7:00pm – at the house of Linda Adams and Gil Troy (Baka) – SOLD OUT
Sunday, January 26 at 7:30pm – at the house of Sarah and Jake Korman (Mekor Chayim) – SOLD OUT
Tuesday, January 28 at 7:30pm – at the house of Beth Steinberg and Ira Skop (Talpiyot) – SOLD OUT
Thursday, January 30 at 7:30pm – at the house of Karyn and Asher Blass (Talpiyot) – SOLD OUT
Light refreshments will be served. Length: 2 hours.
RESERVATIONS
RSVP a must. Fill out the below form to sign up.
Limited space available. Exact address will be provided after signup.
Suggested donation ₪45. Make your donation today. Thank you!
If you have trouble seeing the form below, click here.
Questions? Write us at [email protected].
DONATE
Support local theater with your tax-deductible gift to Theater in the Rough.
Make your suggested donation today or in person before the show.
Looking to donate via check or bank transfer? Click here
ABOUT THE PLAY
What happens when two sets of parents gather in a living room for a conversation about the unruly behaviour of their children? A calm and rational debate between grown-ups about the need to teach kids how to behave properly? Or a hysterical night of name-calling, tantrums and tears before bedtime?
Please note that the show contains some strong language but could be suitable (and thought provoking) for teens.
CAST AND CREW
Performers: Abigail Ellis, Avital Sykora, Shira Dickler-Schneck, Natan Skop
Direction: Beth Steinberg, Yam Drori
Producer: Natan Skop
Production Assistant: Sivan Raz
Business Manager: Ira Skop
---
This amateur production of "God of Carnage" is presented by special arrangement with SAMUEL FRENCH LTD a Concord Theatricals Company.