Prime Players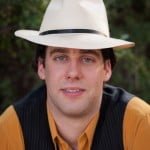 Natan Skop, (Producer, co-founder), has been involved in theater since he was 12, but only started working in production in 2008, after moving to Israel with his family. Shakespeare is a life-long obsession.
Natan founded Theater in the Rough in 2010 with Toby Trachtman and Beth Steinberg out a genuine desire to bring a different style of quality and accessibility to Jerusalem. He trained at Shakespeare & Company and draws inspiration from the teachers there, as well as The Shakespeare Forum, New York Classical Theatre and countless others.
Natan finished his 3-year stint in the IDF in September 2011 where he worked as an English teacher on a training base. Natan is currently studying for a B.A. in Theater at Tel Aviv University.
Email: natan@theaterintherough.co.il
Facebook: https://www.facebook.com/terryago
Twitter: https://twitter.com/terryago
Website: http://natanskop.com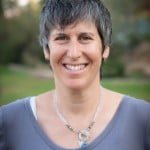 Beth Steinberg, Artistic Director & co-founder, is also the executive director and co-founder of Shutaf, creating inclusive, informal-education programs for children and teens with special needs in Jerusalem. Founded in 2007, Shutaf serves a community of more than 100 children and teens at year-round day camps and weekly youth group gatherings. Beth is also a writer and web-content developer with The Honey. Beth and her family moved to Israel from the NYC area in 2006, where she founded and ran the NYCHEA players, a NYC based theater ensemble for children and teens.
Email: beth@theaterintherough.co.il
Facebook: https://www.facebook.com/bysteinberg
Twitter: https://twitter.com/bethsteinberg
Ira Skop, Business Manager
Toby Trachtman, co-founder